I love the fact that people use our patterns as a guideline, making them personal by using their own colours and adding embellishments.
I just wanted to share a couple with you.
First is a Beetle Cushion Cover which Alison adapted to look like her own VW Beetle, Bluey.  I think she has done a fantastic job!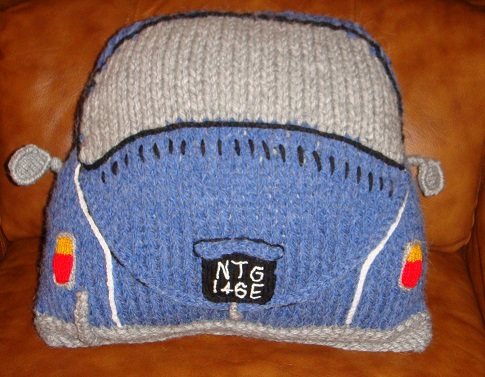 Next is this version of our Campervan Blanket (Combined Splitty and Bay patterns) made by Eva.  I love it!  Its cheerful summer colours just make you want to dash to the beach (though maybe I'll wait for Summer to come back before I do).
Eva made it for her son and I think it looks fantastic.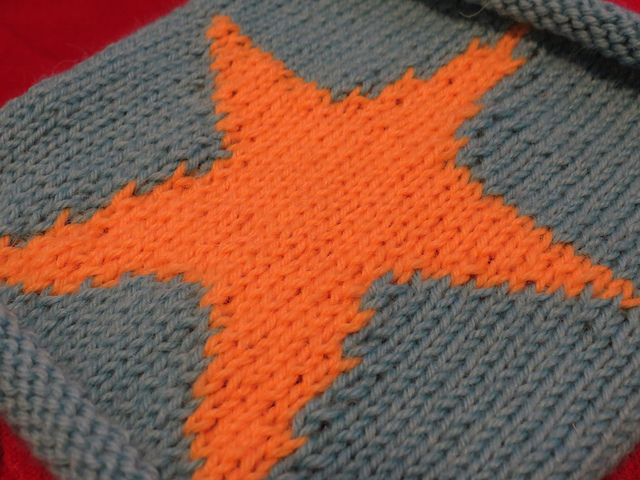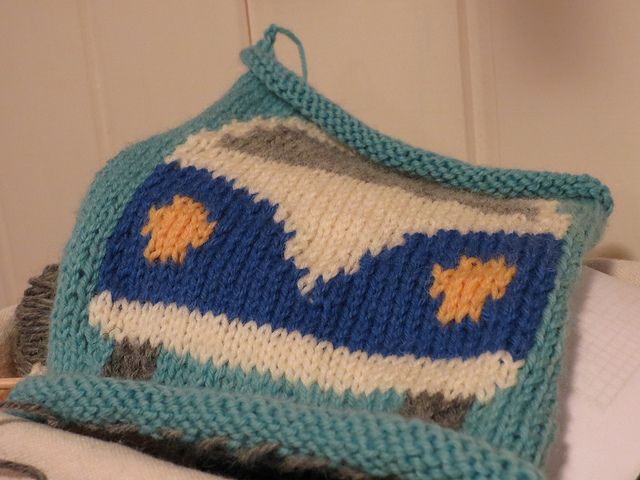 Thanks to both Alison and Eva for allowing us to share these with you.
Happy knitting!