So, we're on the run up to Christmas and the Winter Fairies are very excited about it!  They are both hoping to find new Christmas Trees to live in this winter, preferably in a warm and cosy home.  If you'd like Snowflake or Holly to come and live with you this festive season you can find their crochet patterns over on our website.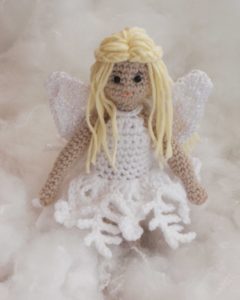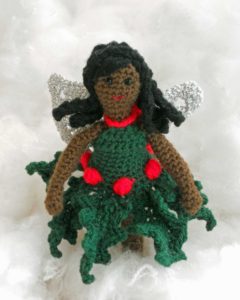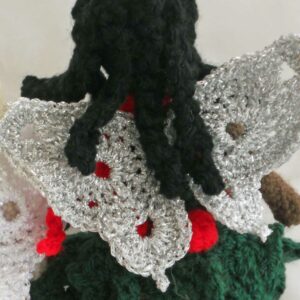 They are simple to make from just a few oddments of double knitting yarn.
Holly has a dress of holly leaves and berries whilst Snowflake has, well yes, you've already guessed, a snowflake dress.  Maybe you can come up with your own festive fairy.  Please be sure to share a photo over on our Facebook page!