I've taken a short break from my knitting needles and crochet hook to enable me to blow the dust off my sewing machine and engineer myself a Festival Blanket! I say engineer because I kept thinking of things to add to it. The result will no doubt make me look completely ridiculous (hubby thinks I look like an over grown Quality Street), however, I don't care because I'll be warm, dry and ridiculous!
Here is the result. Can you think of any more "useful" additions?
So far:
I can sit on it like any ordinary picnic blanket (it has a waterproof fabric on one side and fleece on the other)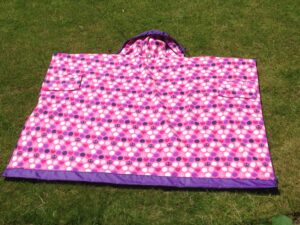 I can wear it like some crazed super hero cape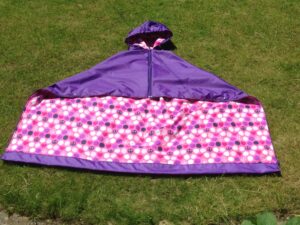 I can zip the lower part up so my legs don't get cold/wet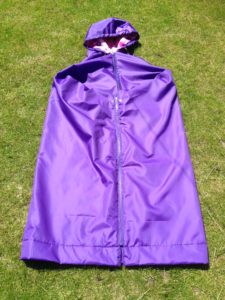 I can sit in it (sort of like a sleeping bag – I'll have to stop hubby placing me in it upside down!)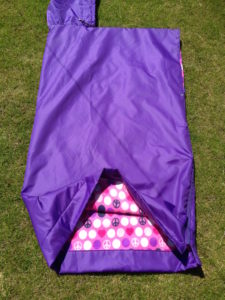 I have pockets which just happen to be the right size for a tinny or two
 but can also act as mittens or even sleeves (they are a folded piece of fabric which I didn't stitch along the base.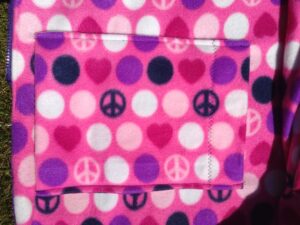 Oh, and I almost forgot – it has a hood too with toggles so I can batten down the hatches.
I guess that now I've created this blanket it will be nothing but glorious sunshine.
Never mind eh?! 
I'll "test drive" my blanket at Glastonbury and if it behaves in the right way I'll post up "how to make your own festival blanket" on the blog so keep watching!